Summary of our Romantic Tour to Tallinn 27th - 29th September 2019.
Participants' reviews.
Dear members & friends!

Our Romantic September Tour is now unfortunately over. We are looking forward to seeing you again at our future joint events!
We all enjoyed our time together spending the whole week-end in such spectacular company. There were 18 people in our group altogether – from Russia, England, Scotland, Ireland, Luxembourg and Japan!
We must thank everyone for the lovely time we spent together – all and everyone was real fun to be around, we learned a lot from each other and enjoyed the time and the company. That was the aim of our trip and we hope we achieved what we wished and we will all keep warm memories of the time together!
Looking forward to see you again at our coming events in St.Petersbrug and Tallinn!

Yours,

Mark and Natasha.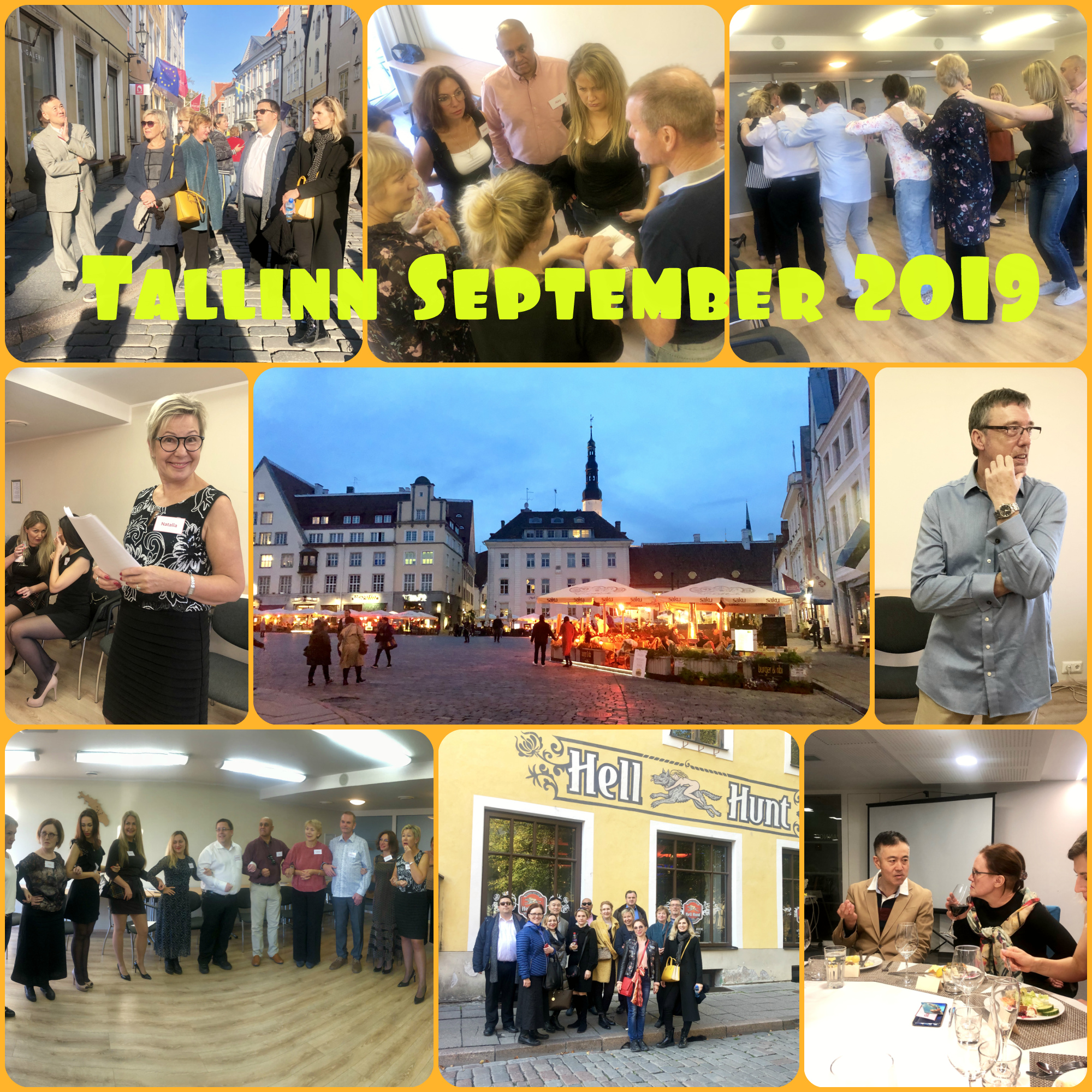 ---
---
Participants' Reviews

Michael from Scotland.
" It was a brilliant weekend. I thoroughly enjoyed it...thanks to you and Mark so much...
Everybody was great fun company. Yourself and Mark are super hosts. You have a very warm and friendly personality. You also have a wonderful sense of humour and you are always smiling :)
Mark too was great, friendly and efficient and a very good organiser of events...
And also of course feel free to use my name for recommendations ( Michael from near Glasgow, Scotland ) would be fine.
Hope to hear from you again soon.
Best wishes Michael xxx"

N. from Ireland.
"I took part in a trip to Tallinn, Estonia on the weekend of September 27 - 29, 2019, and I have to say that I enjoyed it very much. The location was perfect right by the sea with beautiful views, and the hotel we stayed in was very nice. The company was very good also, and the women who travelled from Russia were very nice; I learned quite a bit about Russian society, and even a few words of Russian. We had a most enjoyable evening on Friday with a visit to the swimming pool and sauna in our hotel, and then a very nice meal afterwards. On Saturday afternoon, we went into the city centre, and had a guided tour of Tallinn city centre; this was most interesting. We then had some free time during which we could go shopping or do some further sightseeing. On Saturday night we had dinner in the city centre and some great conversation in a lovely bar. The time went all too quickly and it was back home on Sunday. Well done to Mark and Natasha for organising a great weekend and some great company too. "

A. from England.
"Feedback:
- Well-constructed session;
- Provides good opportunity to meet ladies from St. Petersburg;
- This is not meant to be, and should not be treated as anything other than an opportunity to meet ladies, socialize with them, understand a little about their culture… you will establish friends, and taking it further forward is then up to the attendees;
- The environment is very social, safe, cleverly constructed;
- For me, I will progress to further engagement with Natasha & Mark."

Masato from Japan.

" This travel was very fine!
I feel Tallinn is very beautiful and I'm happy. I enjoyed this travel very much. If you make such travel in the future I want to attend again."
Subscribe to our Tour Calendar 2019-2020!